Our story
Draperly is the culmination of the Interior design, styling and ecommerce experience of Lee Sandler.
While shopping for her clients in her private design agency, Lee realised that options for curtains and drapes were overpriced and underwhelming. The question was simple; why did custom made curtains and drapes have to be so expensive? She knew there had to be a better way. So, she set about eliminating the layers of middle men driving up the prices and the idea for Draperly was born!
Lee travelled around the world meeting with fabric houses, tailors and local factory owners. Finally, she connected with one of the world's best and oldest Flax Linen producers and enlisted an Australian curtain production house. Together, they started creating luxury curtains at a fraction of the tradition retail price for close friends and family.
Draperly is online only and was created as the perfect platform to make luxury, custom curtain ordering easy and prices reasonable.
"Draperly is and will always be fair trade and fair price and we're so excited to serve clients around the globe."
 
What do we believe in?
We believe everyone deserves luxury at a realistic price
We keep it all online so that you can save
We source directly from the fabric mills
We sew in local sewing rooms and we cut out all the middle men
  Are our fabrics ethically produced?
Yes. We are proud of who we are and what we represent.
All of our linens are certified European Flax or Certified by The European Masters of Linen Association.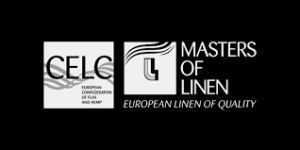 How do we achieve our pricing?
We keep it all online so that you can save.
We import all of our own fabric, we cut out the middle men, we cut out all of the mark ups and
we pass all of the savings on to you.
 Does our pricing mean that we aren't as good as our competitors?
No. We are just as good just a whole lot cheaper!
Sourced from the same mills and made in the same factories,
only no middle men along the way.